The course will be divided by topic segments, each with an assigned case study to be completed as a group. These topic segments will provide the building blocks for the final assignment: an in-class hackathon to develop new disaster response applications for the American Red Cross of the Greater Chicago Region, assisted by the non-profit organization, Humanitarian Toolbox .
Tuesday and Thursday lectures
Tuesday and Thursday class sessions will be conducted as a lecture for all 40 students together, led by Professor Smilowitz, and often accompanied by a guest speaker.
Guest speakers will include representatives from American Red Cross, Evanston / Skokie District 65, Microsoft Disaster Response, Social Intelligence, Hagerty Consulting, Feinberg School of Medicine, Bank of America Chicago Marathon, Opex Analytics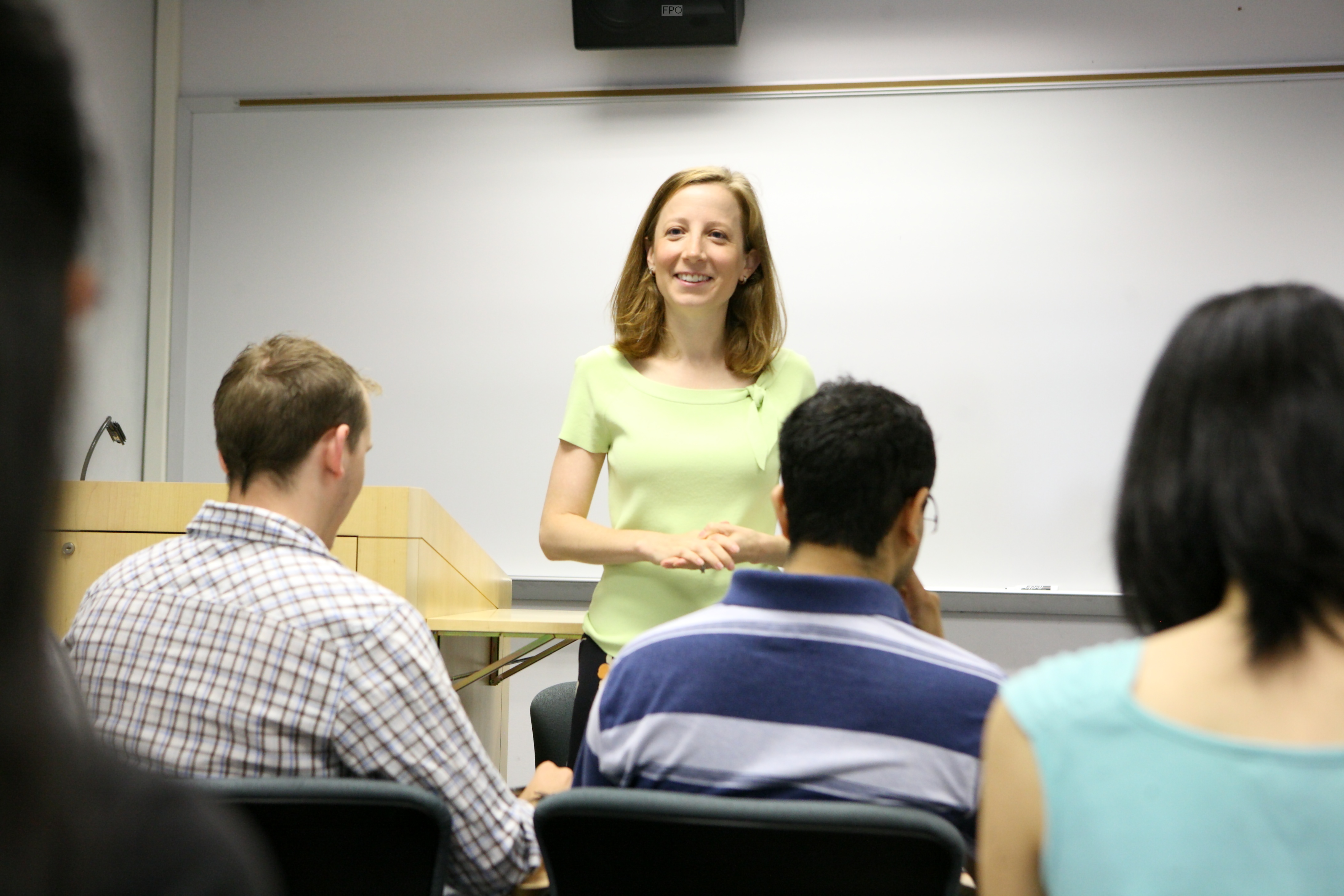 Wednesday breakout sessions
On Wednesdays, you will meet in smaller discussion sections of 20 students each, led by the professor and teaching assistant on a rotating basis. Groups will present preliminary problem framing in the first breakout session of each topic segment. Groups will receive feedback on their initial ideas from the TA/professor, as well as from the other teams. Groups will present final reports in the second breakout session of the segment. Students will also submit a written report at the start of the following topic segment.